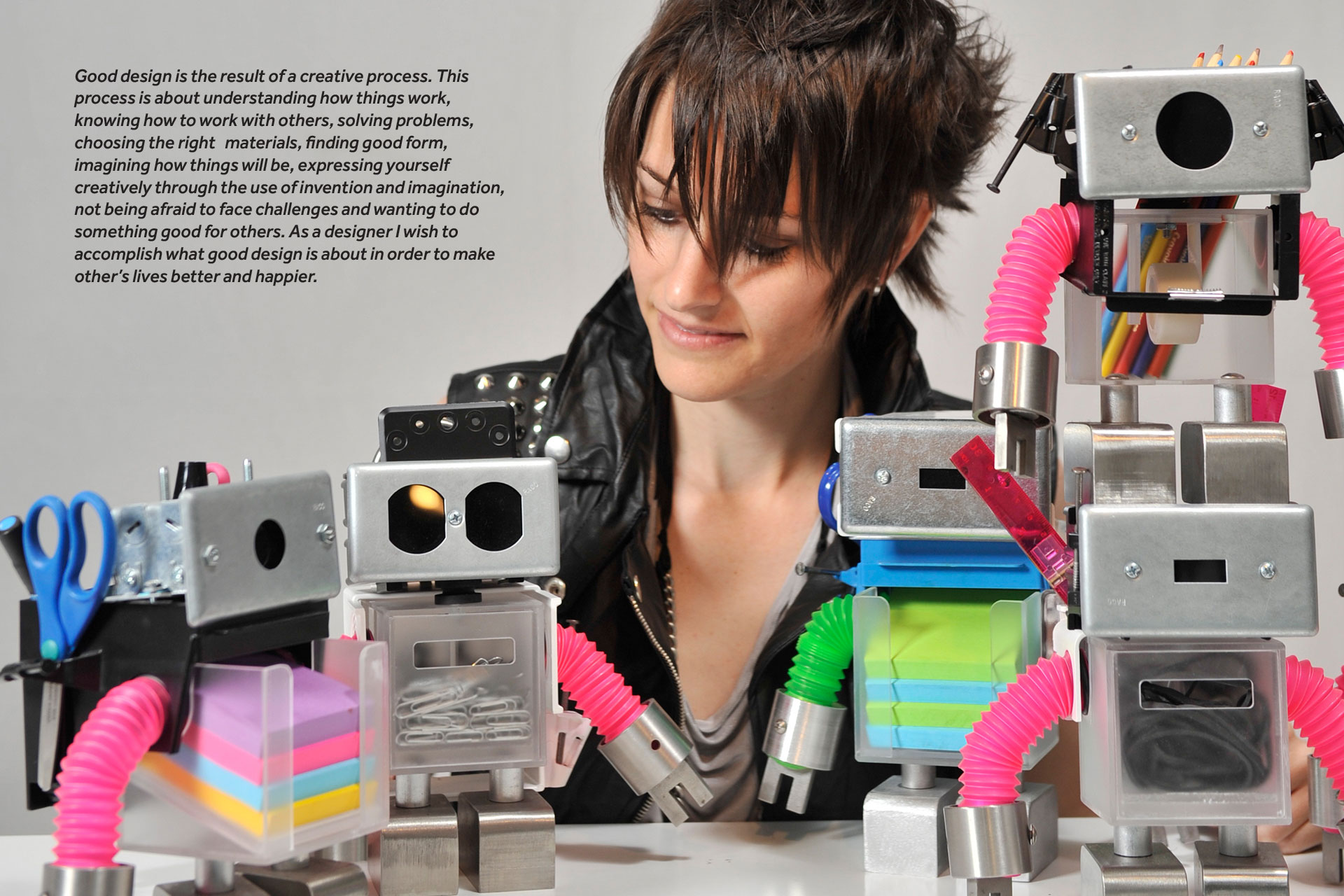 Hello, my name is Melissa Rivera Torres. I was born and raised in Mexico. After graduating with a degree in Industrial Design from the Rhode Island School of Design I worked as a designer in Mexico City for the National Children's Museum, Papalote Museo del Niño, creating a variety of exhibits. In addition, I designed children's furniture for schools, producing pieces for preschool classrooms.
In 2004 I decided to go back to RISD to get a Masters Degree in Art and Design Teaching Education. After completing my MA, I took an opportunity to move to Hawaii, and since then I have worked for several schools and institutions teaching students of all ages about design. My places of employment include: The Honolulu Academy of Arts, The Honolulu Contemporary Art Museum, Art to Go (a non-profit outreach program specifically designed to serve Hawaii's youth at risk) and Hawaii Pacific University. Aside from teaching, I have been working on the development of Unleash Studio since 2009, creating things that I believe will make people smile while also offering them something unique and different.
I was selected to compete on national TV for HGTV's Design Competition Show called "The White Room Challenge" which is a spinoff from their popular show "Design Star". The show was hosted by David Bromstad from HGTV's "Color Splash". You can also catch me as a contestant designing and making furniture on season 2 of "Ellen's Design Challenge" on HGTV and competing with my Lightbox Terrier toy design on ABC's "The Toy Box".
After working in Alameda, California as a Senior Environmental/Experiential Designer for Group Delphi, I moved to Saint Louis, Missouri due to a military move, and now I'm currently working as Exhibit Designer for PGAV Destinations where we design all sorts of things such as theme parks, zoos, museums, aquariums, all over the world and I am loving it.
During my time off from teaching and designing, I enjoy being outdoors, skating on my snakeboard, playing drums badly, biking on my BMX and listening to music. Surrounding myself with people who inspire me and spending time with those I love makes my life worthwhile.
Download my resume below.